The 20th ISOJ was held April 12 – 13, 2019.
Raw videos of ISOJ 2019 are available. Edited versions will soon be posted on All Symposia page.
This unique global conference would not be possible without the generous support of our partners and sponsors.
We want to recognize and thank Knight Foundation, Chorus by Vox Media, The Dallas Morning News, Facebook Journalism Project, 
Ford Foundation, Google News Initiative, Luminate, Microsoft News, Open Society Foundations and Univision News.
Sign up here to receive the ISOJ newsletter in your inbox.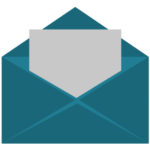 News
Papers on growing digital media in Cuba, and news coverage of a highly politicized earthquake in Chile, won top awards as part of the 20th ISOJ conference and the 2019 #ISOJ Journal. Shearon Roberts and Magdalena Saldaña were the authors of the winning papers in this year's edition of #ISOJ, which is the official research … Read More